Events Listings
« Aug 2020 »
Mon
Tue
Wed
Thu
Fri
Sat
Sun
01
02
03
04
05
06
07
08
09
10
11
12
13
14
15
16
17
18
19
20
21
22
23
24
25
26
27
28
29
30
31
Training Provider Event
Date: 28th August 2018
Location: Southwater 1, Telford Town Centre
Time: 11:30 - 14:30
An event for young people to be able to meet lots of local training providers and explore some of their options and opportunities.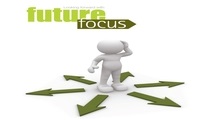 What is the training provider event?
This is the perfect chance to come and meet the local training providers in Telford.
This event aims to provide an easy way for young people to access our local training providers; meet them, have a chat and talk about the courses they have on offer.
The FutureFocus Careers Advisers will be here to help you with a friendly greeting and introduce you to any of the training providers you want to meet.
We can help you to arrange visits and do taster sessions if needed so that you feel comfortable to start a new course with them in the near future.
If you are unemployed and looking for a fresh start or a chance to try something new then this could be the perfect place to start!
Call us for more details on 388988 or pop in to Southwater 1 to chat to an Adviser.
Cost: Free